As we've mentioned once or twice in previous blogs, a Philadelphia locksmith can help with more than just accidental lockout situations. We can install, repair, or replace locks, crack safes, and even swap out the ignition in your car, for example. However, we do still help out when you're locked out! Those locksmith emergency situations are, generally, where a mobile locksmith team most frequently come into play. So what does a mobile locksmith do?
We Get There Quickly
A mobile locksmith differs from a traditional locksmith service in that we are basically hauling our workshop around with us, as much as we feasibly can. This means that, when you have an emergency situation and you need a locksmith's help, whether for home, car, or business, a mobile locksmith will be able to get to you quickly, without worrying about going to collect certain equipment before heading to your location, because we should have everything we need in our vehicle. Generally speaking, a mobile locksmith is prepared for a range of different locksmith services, but especially for those moments when you need help quickly. This includes services like home and car unlocking, extracting keys broken in locks, and other lock and key emergencies as well as more standard services like lock installation or re-keying. When you're locked out, or your key has broken, a mobile locksmith has the tools to get you going again quickly.
Service Any Time You Need
Because we can offer most of our services anywhere we can take a vehicle, that usually means we can offer wider hours of availability. We don't have to rely on being able to get into a store or physical location for equipment, which frees us from the constraints of standard business hours. So, when you call a locksmith near you at 2 a.m., you're practically guaranteed to get help from a mobile locksmith. Most often, a mobile locksmith offers services 24 hours a day, 7 days a week, so you get help whenever you need it—no need to make an appointment and wait hours (or days) for help.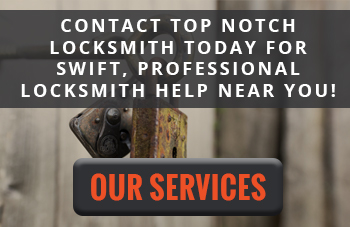 We Go Further
Again, because we can bring the tools and equipment we need, mobile locksmiths like the team at Top Notch Locksmith can not only offer more availability, we can also go further. If it's hard for you to make it to a physical locksmith shop, or it doesn't make sense to—for example, if you need new locks installed on several doors for your home or business—a mobile locksmith can come to you, wherever you are. This means we generally provide locksmithing in a lot of suburban and rural areas, not just within major cities. For instance, at Top Notch Locksmith, our team services areas many Philadelphia zip codes,  not just those within the Philadelphia city limits. When you need locksmith help and you live out of the city limits, a mobile locksmith is your best bet.
If you need emergency locksmith help in Levittown, be sure you're calling a mobile locksmith you can trust. Top Notch Locksmith is licensed, bonded, and insured as well as experienced, so you know we have the credentials and skills to help you out. Contact us today!