When you accidentally lock the keys to your front door inside your house and tug the door shut after you, well, it's probably already a less than stellar day. Thank goodness there's a locksmith shop a couple miles away. You can just pop over and- Wait. Your car keys are probably attached to the same keyring as your house keys, aren't they? Getting over to the locksmith for help might be a problem, even if it's only a few blocks away.
If you've ever been locked out of the house, had a key snap off in your car's ignition, or some other key-tastrophe, you're probably not in a place that you can easily travel. At Top Notch Locksmith, we understand this, which is why we offer mobile locksmith services. The general idea of a mobile locksmith is to make our services more convenient for you. After all, we can hardly copy a key for you if you can bring us neither key nor lock! Mobile locksmith services are those designed to bring you help when and where you need it—but we do more than pop a lock or copy a key.
What A Mobile Locksmith Is
The services are in the title—a mobile locksmith can do very nearly anything that a locksmith in a shop can do, only, we bring our tools and equipment with us. Generally, this means we can get to you more quickly, we offer broader availability, and we can help with more situations. Do you need a lock repaired at two in the morning? Not a problem for a mobile locksmith. Of course, not every mobile locksmith offers 24-hour emergency locksmith services, but a great many of us do because our equipment can be hauled with us—and because we know that, when accidents happen, time is often of the essence. If your dog or heaven forbid, your infant is locked inside the house alone, well, you don't want to have to wait eight hours for your local locksmith shop to open. Mobile locksmiths are here to come to you when you need us, no appointment required. Here are a few of the services a mobile locksmith can handle for you: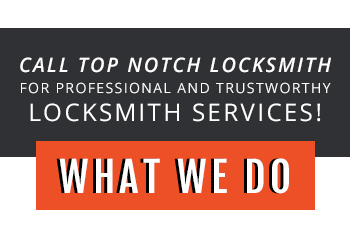 What We Do
As we mentioned above, one of the big reasons many people call us is because they have locked their keys somewhere they can't get into. Because this is such a common occurrence, a mobile locksmith will generally carry the tools and equipment needed to pop a lock. Of course, misplaced keys aren't the only issue. When a key breaks off in the lock to your house or car, we can come to you and extract the broken key parts, repair or replace the lock, and make you new keys. With a few minor exceptions, a mobile locksmith can do everything you would go to a locksmith shop for.
If you need a locksmith anywhere across Philadelphia, call the local locksmith team you can trust. Contact Top Notch Locksmith today for more!