Your home is not only where your family safely sleeps at night, but it's where the important memories and irreplaceable items from throughout your life are stored for safekeeping. Natural occurrences like fire or a flood can be disastrous and, unfortunately, difficult to protect against. Home burglaries can be just as destructive as a flood sweeping through; however, thankfully, they are easier to protect against. At Top Notch Locksmith, we are regularly asked which locks are the best options for improving home security, and our answer surprises most: start with solid deadbolts.
Better Locks for Security's Sake
If you keep tabs on our blogs, you've probably noticed that we've discussed deadbolts and home security before. Deadbolts get a bad rap because, more often than not, they were installed poorly by the home builder or a contractor cutting corners—and you wouldn't believe how often we see it happen, no matter what the home's age. However, if you're looking for a method even more secure than a standard deadbolt, our favorite option is to go keyless. A keyless entry system is the seamless and beautiful combination of physical protection with technology. With modern keyless entry options, you can not only ditch your house keys, but you can program multiple codes and even get updates sent to your phone or computer.
Choosing A Keyless Entry System
As with most locks, there are a variety of options for keyless entry systems that range from simple to extraordinarily high-tech. Nearly all keyless entry locks are either a deadbolt or a deadbolt and doorknob replacement, so choosing a keyless entry device will depend more on the extra features you want for your home. For instance, a homeowner wanting keyless entry for their primary residence will have different needs than someone who is looking for additional security and ease for a vacation home. And a business owner will have different requirements in a keyless entry system than both groups of residential property owners.
Keyless Entry Features
Keyless entry systems were designed to improve security and accessibility, and because of that, there are an abundance of different options for both residential and commercial keyless entry systems. Two things are almost universal: a deadbolt to secure the lock, and a number or button pad to allow access. Beyond that, there are a variety of customization options based on need. These options include:
Deadbolt only and doorknob inclusive options

Re-programming codes as often as desired

Capability to store multiple codes at once

Wi-fi connectivity, which provides up-to-the-minute access information and the ability to change codes remotely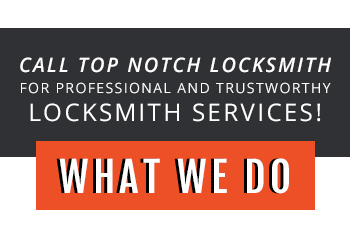 Choosing between different options will depend largely on your need. For example, a keyless entry system on a permanent residence may not need the capability to program multiple codes or wi-fi connectivity. Conversely, a home used as a vacation home would benefit more from that wi-fi connectivity because the property owner or management company could then change codes between guests without accessing the physical lock.
Or, for a business, the right keyless entry system can act as a security access system. If each employee is given a different access code, you can restrict which employees have access to certain areas. In addition, with multiple codes in play, the keyless entry system will track when codes are used to access the door, so you can gain an added layer of accountability.
Improving Security
No matter which keyless entry system you choose, you can expect an improvement in physical security. As the name implies, all keyless entry systems allow you to do away with your keys and switch to a programmable code instead. And, assuming they are installed properly, the keyless deadbolt will provide the right amount of protection for your home or business. Contact Top Notch Locksmith, your Philadelphia Locksmith, today for keyless entry help and more for your Philadelphia home or business!