The Yellow Pages may seem like a thing of the past, thanks to the advent and access to online tools as easy to use as Google. Unfortunately, the rise of internet access and portability didn't exactly help with one of the most pernicious problems in the locksmith industry: scammers. Unfortunately, one of the most common concerns that plague our industry is the rash of people who pose as locksmiths but lack the training and experience. Locksmith scammers will often quote a low price over the phone to lure in customers, then jack the price up once the work has been completed. Help avoid this scenario happening to you. Here are the key signs to look for in order to find a reputable, trustworthy locksmith near you.
Check Their Credentials
License
When you're locked out of your car in the wee small hours of the morning, you're tired, you're stressed, and you just want to go home. This is, unfortunately, the perfect time for scammers to prey on you. Whether you go online or actually cruise the Yellow Pages, one of the first things you should do is check for the locksmith's credentials. A trustworthy locksmith will likely be licensed, bonded, and insured—and they will state so clearly on their website or in their phone book ad. First and foremost among these is a license. In order to obtain a locksmith license, each applicant individually has to go through training and take a rigorous exam in order to earn the license.
Bonding
Now, a license is not required in all 50 states, so don't let that be the only qualifying criteria. However, if a license is not required, many locksmiths will go through the bonding process, during which they have to show certain levels of training and experience before they will be bonded. And, even more importantly, the bonding process is not a one-and-done thing; a locksmith can have it revoked at any time and has to go through renewal steps regularly to keep that designation.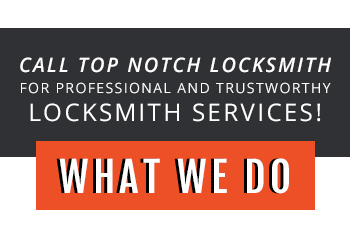 Insurance
The other thing you should look for, and one that is required almost everywhere in order to operate as a locksmith, is insurance. It may not sound like much, but insurance is there to protect both you and the locksmith. If any damage occurs, a locksmith's insurance policy is there to help with the repair or replacement.
Of course, there's no need to take a website at face value. When a locksmith states that they are licensed, bonded, and/or insured, that's a good start, but don't stop there. Feel free to ask your technician to see their license or other credentials before they begin work.
Appearances Matter
Often, those that pose as locksmiths to scam people are in it for quick and easy money. Rarely do scammers take the time to actually put an effort into their appearance. Look for things like a locksmith-specific website with locations and contact information listed on site when you're hunting for a locksmith online. Then, when they arrive to help you out, check for things like a marked vehicle and a shirt with a corresponding logo.
If you need a locksmith's help in the greater Philadelphia area, contact a locksmith you can trust. Top Notch Locksmith is licensed, bonded, and insured, so contact us today!